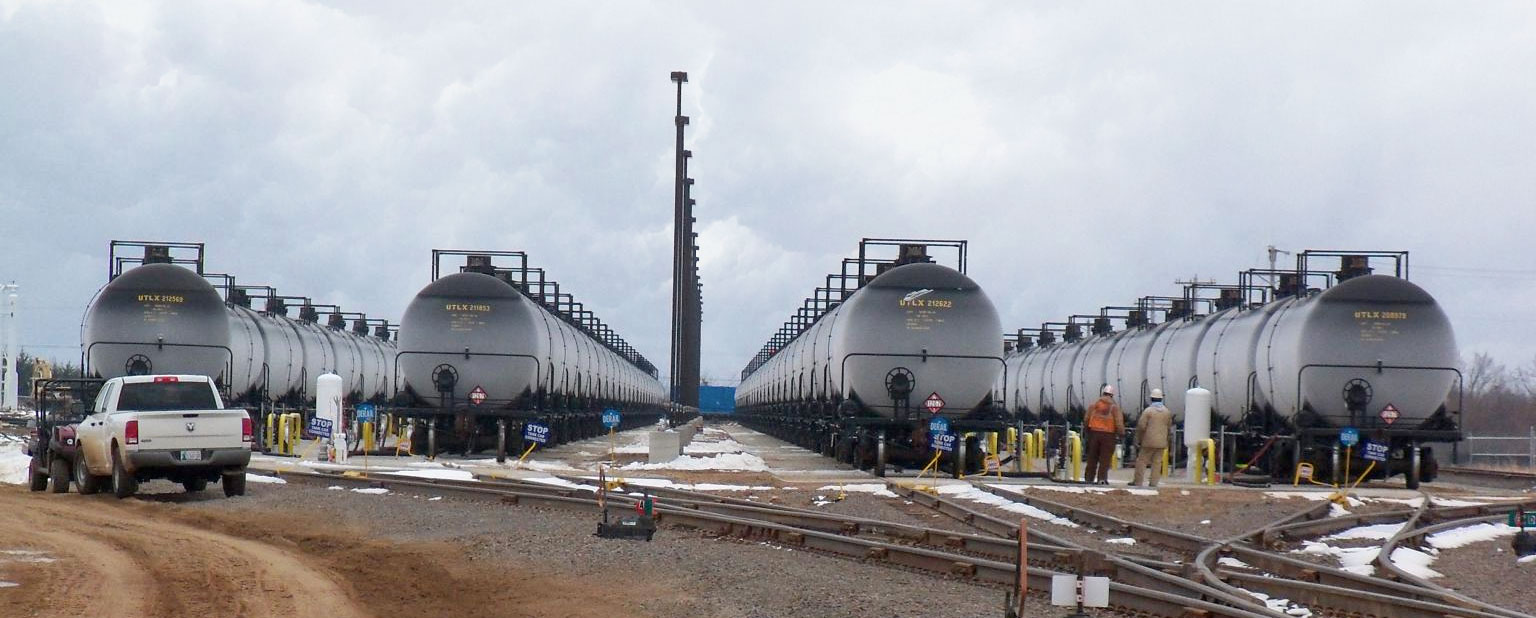 Case Studies
The Integration Terminal Loading Experts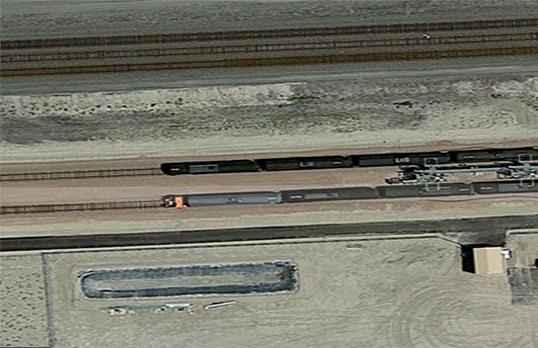 Increased Production Project Completed Ahead of Schedule
Our experienced team that now makes up the Liquid Transfer Group was called in to remedy past errors after a previous contractor stalled out and defaulted on the faltering project. Fabrication and integration were expedited so that this Wyoming fractionating facility could improve the production of refined products in the form of gas, diesel, butane, and isobutane. The 8-spot loading system receives feedstock from nearby wells and the refined product is then loaded into railcars using our innovative and efficient systems.
Loading Rack Design Improves Safety While Increasing Production
The Liquid Transfer Group team specified a 4-spot railcar loading rack for an ammonia loadout facility in Louisiana. The 800-acre facility is located on the Mississippi River and was looking to increase safety precautions for operators while increasing production capacity to 800,000 metric tons. Ammonia is the most common source of plant nitrogen. Because it must be stored and handled under high pressure, high-quality, reliable loading equipment is essential to ensure operator and environmental safety…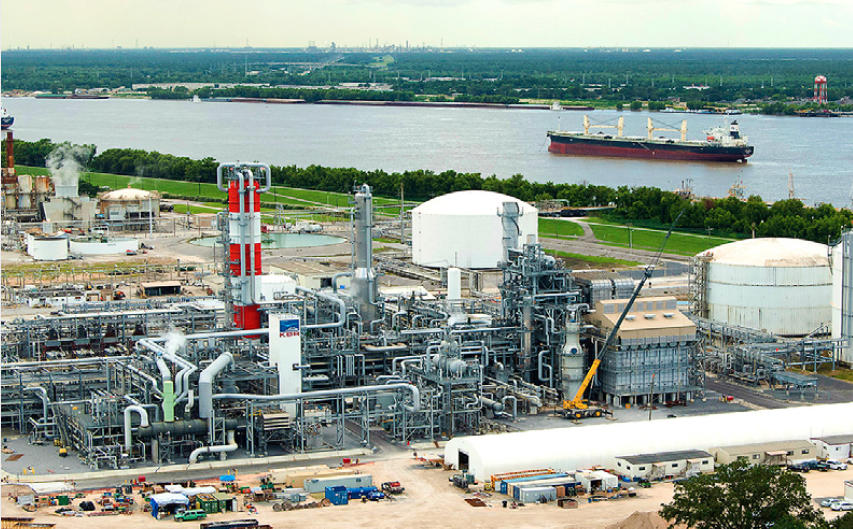 Refined Product Output Increased with a Customized 12-spot Loading System
Thanks to the cost analysis provided by the Liquid Transfer Group team, a crude oil refinery in Utah determined it was wise to invest in the design and engineering of a new pipe bridge and loading platform for their 12-spot loading facility. LTG was also able to create a demolition plan for the original loading platform which was originally built in the 1940s and overdue for an upgrade. Delays and shortcomings on the part of the previous contractor were easily remedied and the project was completed on time. Implementation of the innovative, fully OSHA-compliant design allows the customer to increase their refined product output to out-of-state facilities, filling the gap for those previously unable to gather adequate raw material for operations.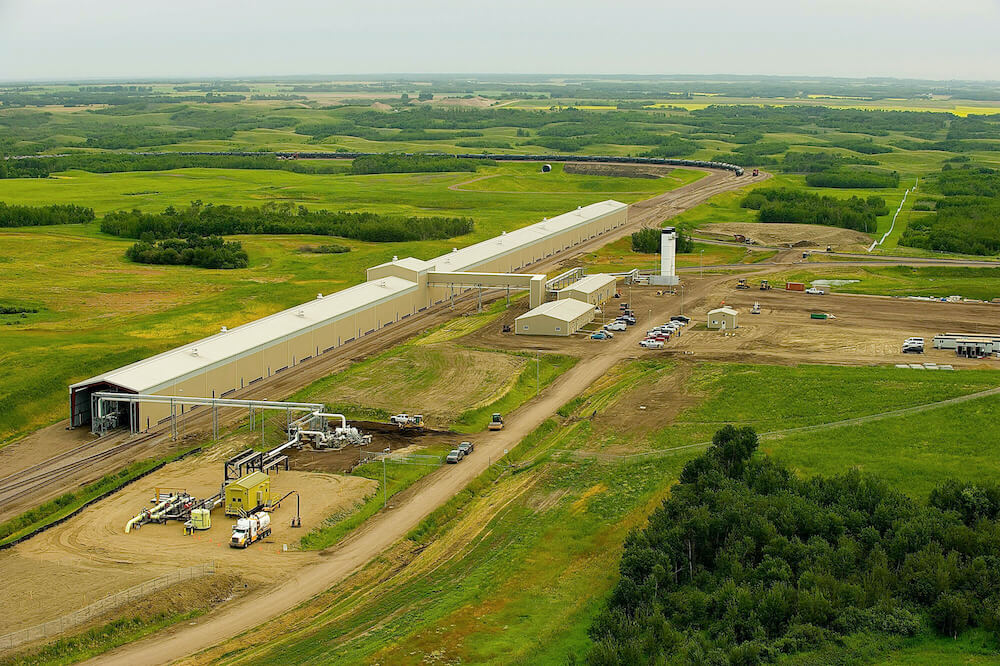 Innovative Terminal Design Increases Production to 120-Railcar Unit Trains Per Day
USD Terminals knew they could rely on Liquid Transfer Group to create a ½ mile-long loadout terminal for their major crude oil hub in Hardisty, Alberta. The facility is also an origination point of export pipelines to the US. LTG designed a fixed loading rack with 62 loading positions, unit train staging area, loop tracks, as well as control, operator, and mechanical buildings. Additionally, 31 boom supporting loading arms with supply and vapor management systems were engineered to accommodate up to two 120-railcar unit trains per day. As an experienced contractor in the Oil & Gas market, our customers know they can count on innovative solutions to increase production and safety to move their businesses forward.

Productivity Increased by 320%
Safe and efficient transport is essential when it comes to the ethanol export business. Jefferson Energy's location in close proximity to a deepwater port in Beaumont is ideal for the unloading of railcars and transfer to tanks which then get exported overseas by vessel. Using our proprietary product design technology we determined that 30 unloading spots were necessary to justify the project. Our accurate budget numbers and concept made it easy for Jefferson Energy to sign on for the project. We created a seamless track and gangway system so railcars wouldn't have to be decoupled while unloading. This was a huge time-saver and the customer was pleased with our adaptive ability to deliver the perfect loading solution. While most terminals take 3-4 hours to unload 15 railcars…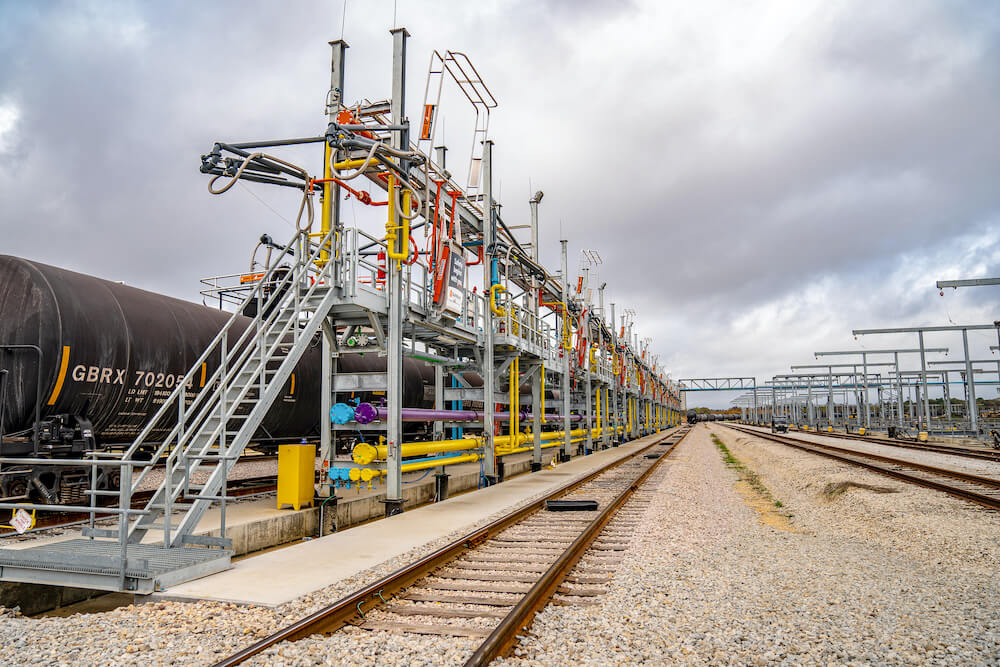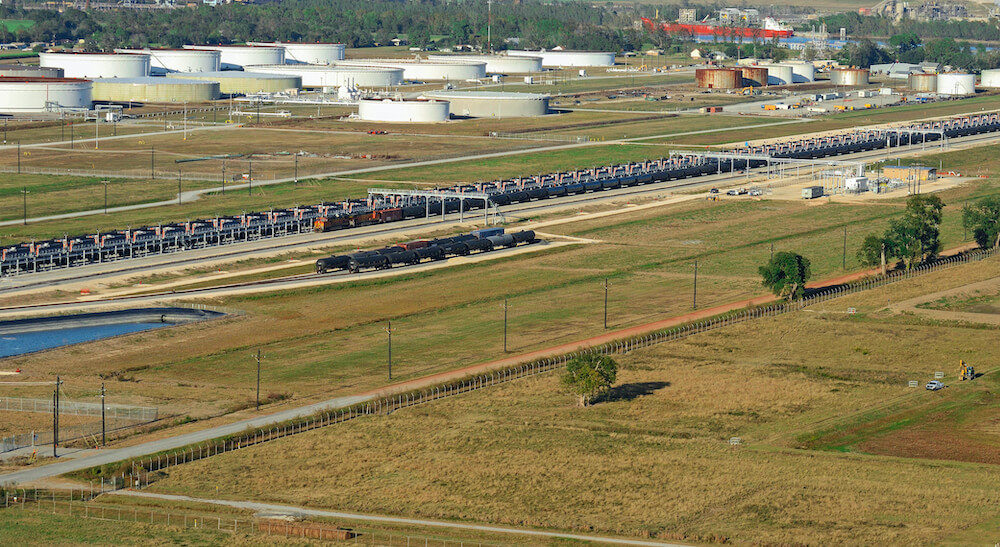 Largest Terminal Loading Rack in the US Completed On Time & On Budget
Prior to this unusually large terminal loading project, no Oil & Gas company in the US had ever designed a rack to offload on such a scale. Liquid Transfer Group conducted a feed study and determined that the return on investment on an installation of this size would be groundbreaking for the industry. Undeterred, LTG engineered a 120-spot loading rack staying on budget and implementing all design criteria required to make the project a total success. The project was completed on time and the customer recouped their entire investment within 3 months.

Loading, Control, Mechanical & Electrical Systems Solution for Chemical Plant
When Liquid Transfer Group became involved, a feed study was already underway and the project had bounced around between outside engineering firms. The customer was unclear on what solutions were required to expand the chemical company's product line. We were able to assist the engineering firm to complete a design and manage the build and installation when it came time to execute the plan. With our extensive industry experience, we managed the loading, control, mechanical, and electrical systems and supplied all materials required to complete 2 6-spot rail racks at the loading terminal. Another successful collaboration for LTG.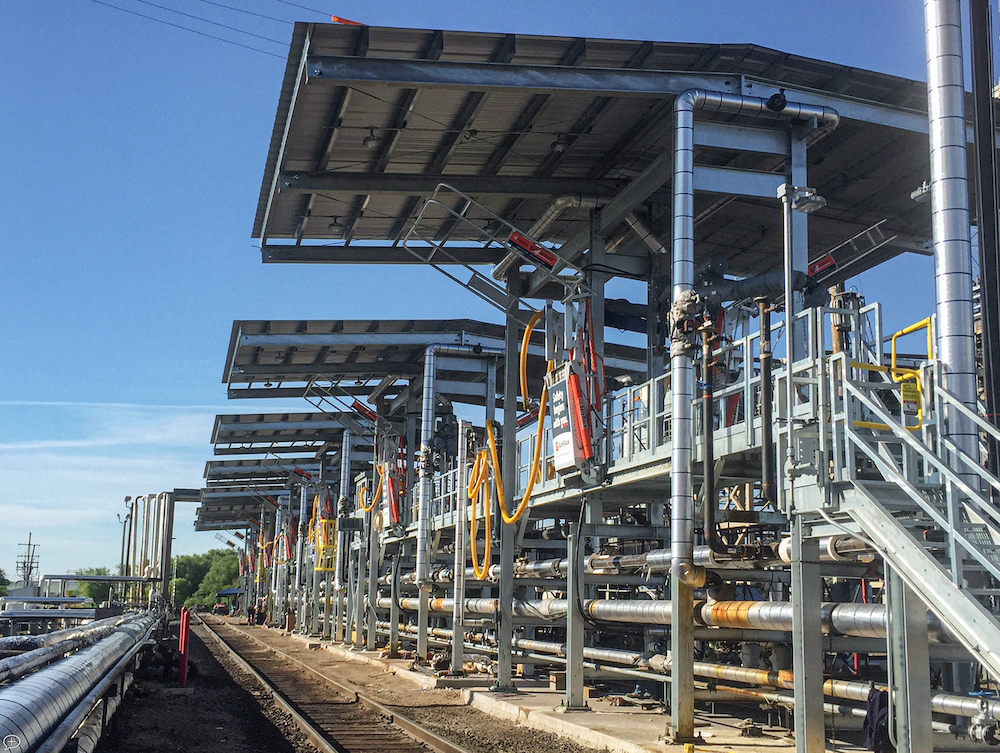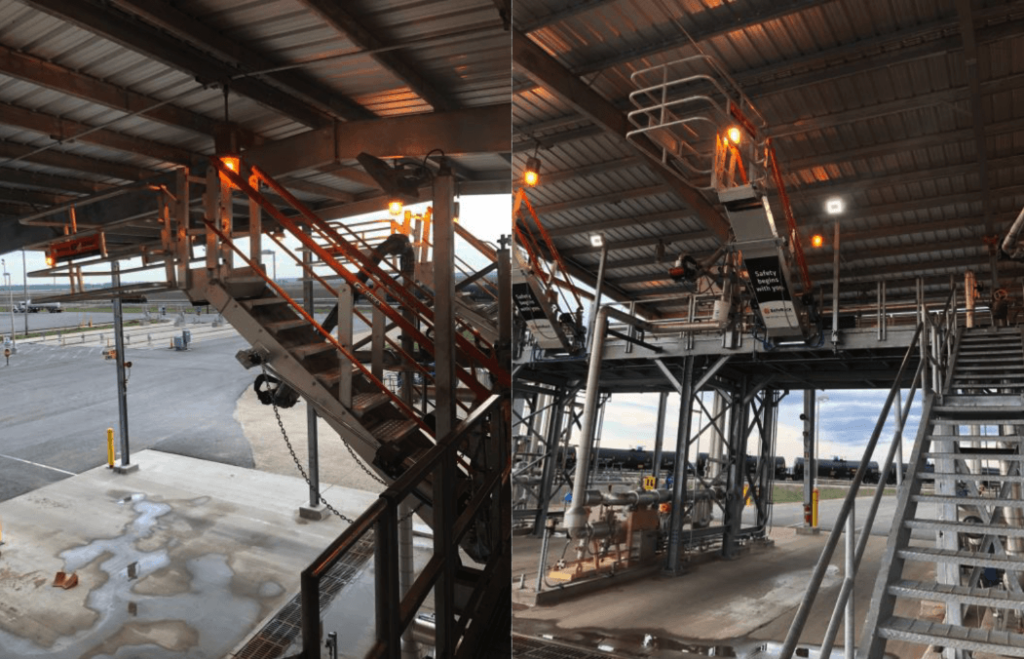 Double-sided Loading Rack and Hydraulic Indexing System Increases Loading Capacity
A brand new ammonia manufacturing facility serves corn farmers in the midwest and national distribution centers in need of liquid fertilizer. In addition to ammonia, the customer also produces urea ammonium nitrate (UAN) and diesel exhaust fluid (DEF), a component essential in keeping heavy-duty trucks and machinery operating within federal emission standards. The design/build project included a 2-spot, double-sided loading rack with 2 additional DEF loading stations. A hydraulic rail indexing system enables loading operators to move railcars from the rack for continuous loading. This allows operators to load 2 strings of up to 10 cars at a time without engaging the rail operator, saving time and money.