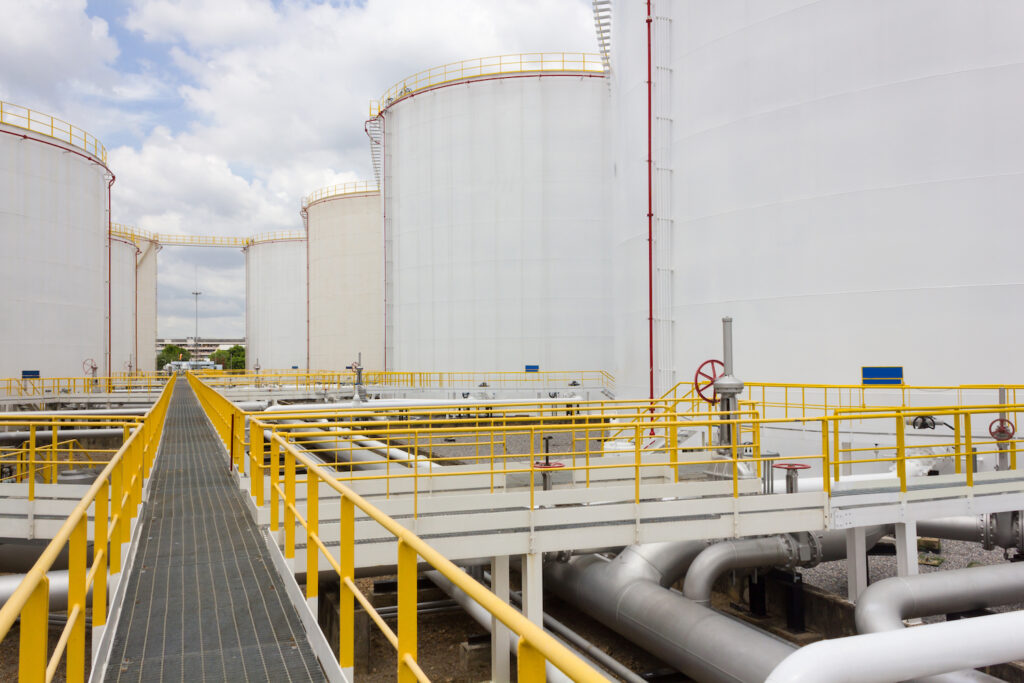 Most companies have a fiscal year that ends in December. With the new year comes a new budget for keeping your fuel loading operation in play. One of the most overlooked line items in an annual budget is Worksite Safety. Worksite Safety planning is ongoing and, when done correctly, can save your company thousands or even millions of dollars annually.
Evaluate your needs for Safety Equipment
Fuel depots, Fuel transfer stations, and loading/unloading operation areas can all have a severe injury occur to a worker at any time. Injuries result in lost time, lost production, insurance issues, and potential legal troubles.
It's essential as the year closes to make a firm assessment of the safety measures that are in place and to analyze how they can be shored up for the new year. It cannot be stressed enough how crucial corporate commitment to safety could be interpreted in any potential lawsuit.
A corporate commitment to Worker Safety is a good investment.
Fuel Transfer firms are hives of always moving parts. Trucks are rolling in and out, and workers are loading and unloading from heights at all times. A good Safety Manager is always analyzing the playing field for areas that can be improved, and this is the best time of year for an action plan.
Look at these important areas
Fuel Loading Platforms – Are they truly safe? When was the last time they were brought up to modern standards? Evaluating a current platform is simple. Check the stability and the surfaces of the stairs and work area. Has the non-slip surface on the stairs or platforms degraded? New platforms have non-slip surfaces that are part of a uni-body construction. They clean easy and de-ice easier. Look at the handrails. Are they securely in place, or do they jiggle? Firmly give them a push to see they hold. Bars on modern platforms are bolted into place, offering excellent security. Look at the guardrails on the platform. Is the height of the guardrails up to current standards? Guardrails are the main component of fall protection, and they should be tall, solidly in place, and bright yellow. There should be a safety gate at the top of the stairs. Is it still in place? Does it close quietly and securely? Safety Gates are easy to install cost-effective in addition to any platform.
Loading Ramps or Gangways – Loading ramps and gangways put a worker safely on top of tankers. Older loading ramps lack the pneumatic or counterweight assistance to safely lower or raise the ramp at a controlled rate. If you are relying on nothing but gravity to lower a loading ramp, you are possibly damaging your existing equipment or the vehicles that are loading. Dropping a ramp is a potentially dangerous situation for the workforce. They should not have to struggle to raise and lower a ramp. Does the safety cage attached to the ramp have the height to enclose the workers safely? Modern Safety cages are well above waist height.
Fuel Loading Arms – Have you re-stocked enough replacement parts for your fuel loading arms? Swivel joints and couplers sometime need replacement. Worker safety relies on the company to maintain all the elements that add to a safe fuel transfer.
Safety Markings – Are the ground level safety elements been refurbished? Keep those yellow lines yellow, add fall protection rails, and new warning signs. Above all, workers are often distracted while they walk around however this is an easy problem to solve.
Catwalks – Get your workers off the ground level by installing a modern catwalk system that can get people to any point above the moving parts.
A good Safety Manager is always evaluating the field and improving.
These are just some ideas about forward look planning for the new year. To sum it up, Safety is something that should never be fiscally cut back on. In summary, refurbish, add new equipment, and always analyze to stack the deck in your company's favor when it comes to safety.